Dream Builder Coach
Speciality Certification
USA | 3 LIVE ZOOM INSTRUCTOR-LED SESSIONS | ENGLISH
ICF 11 HOURS ACSTH + CCE
MAY or OCTOBER
Coach clients to build their brands and dreams





Global Expertise
We've taught 35,000+ in 60+ countries for 20+ years producing exceptional Master Coaches
ICF ACTP internationally accredited since 2012
Dream Builder Coaching helps you:
1. COACH PURPOSEFUL BUSINESS BUILDING
Coach clients to build a purposeful business or side hustle.
2. COACH AN ABUNDANT MINDSET
Coach clients to transform inner financial obstacles that may be blocking them from stepping into purpose-aligned prosperity.

3. ADD UNIQUE COACHING SERVICES
Attract new clients seeking their intuitive insights and expand your coaching offering.
Coach personal branding, excavate and clarify your clients' identity, vision and voice as they build their dreams.
Add this unique coaching toolbox to life coaching, executive, business, wellness, youth or any other coaching.

Nandha Govender started his journey with InnerLifeSkills in 2015, he has extensive leadership experience and now coaches entrepreneurs to build their businesses.
HIS ADVICE FOR NEW COACHES:
"Remember you have the power within to change lives. Create a safe and supportive environment for your client. Partner and create a relationship based on trust and mutual respect. Be present and listen actively to your client.
Practice by using the ILS tools and techniques. Listen to your intuition."












Who attends this certification program?


Natural Coaches who want to add unique specialty coaching toolboxes to their practice on their path to becoming Master Coaches.

Professionals who want to add sought-after ICF benchmarked coaching competencies to their existing work, for example, leaders, consultants, trainers, practitioners, therapists, psychologists and managers.


Working Coaches seeking ICF CCE continued coach education hours. For example ACC, PCC and MCC life, business, executive, Enneagram, wellness, financial and youth coaches.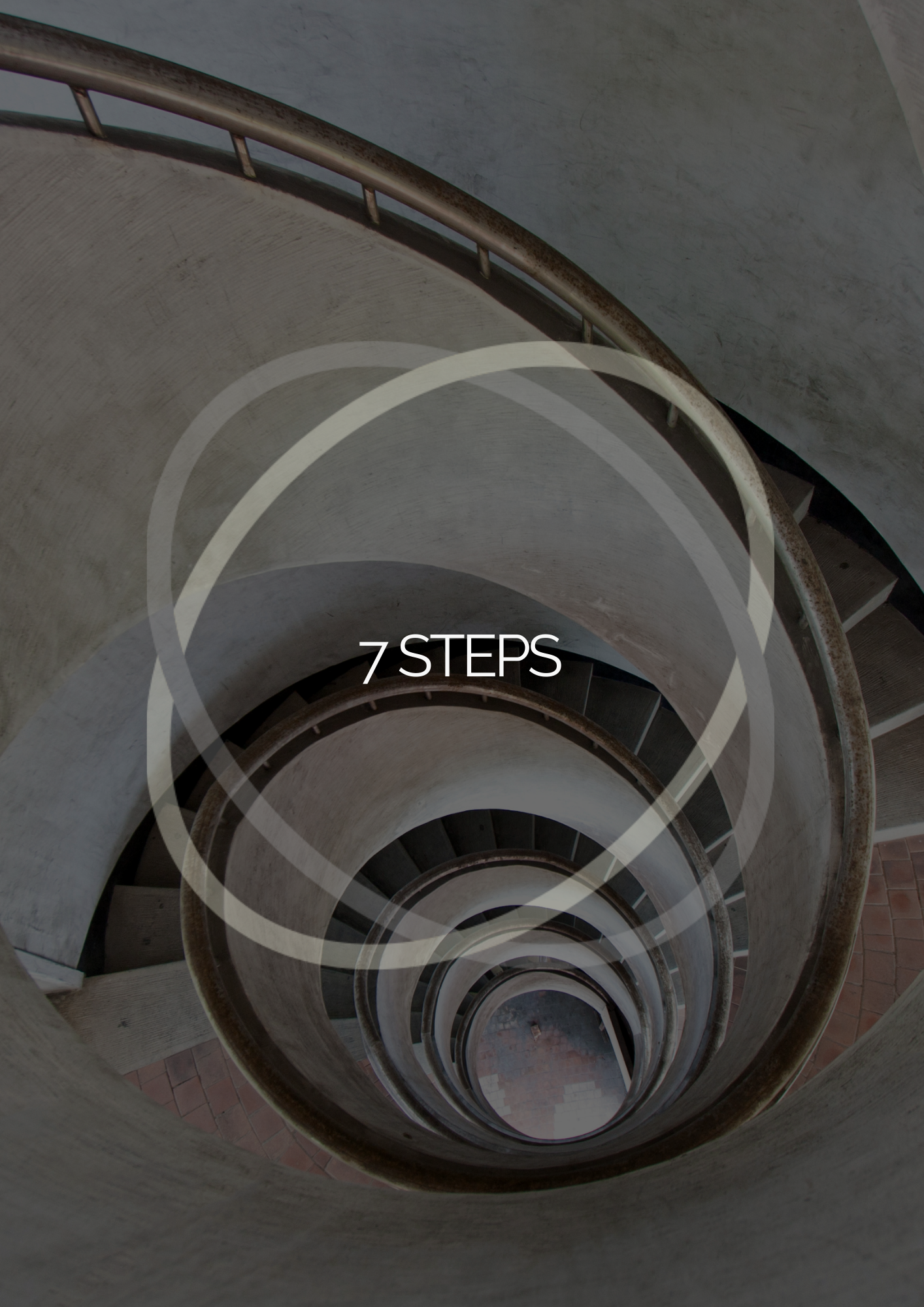 7-Step Dream Builder
Coach clients through the 7-Step Dream Builder process to excavate and clarify a strategy for creating a new brand, business or product dream.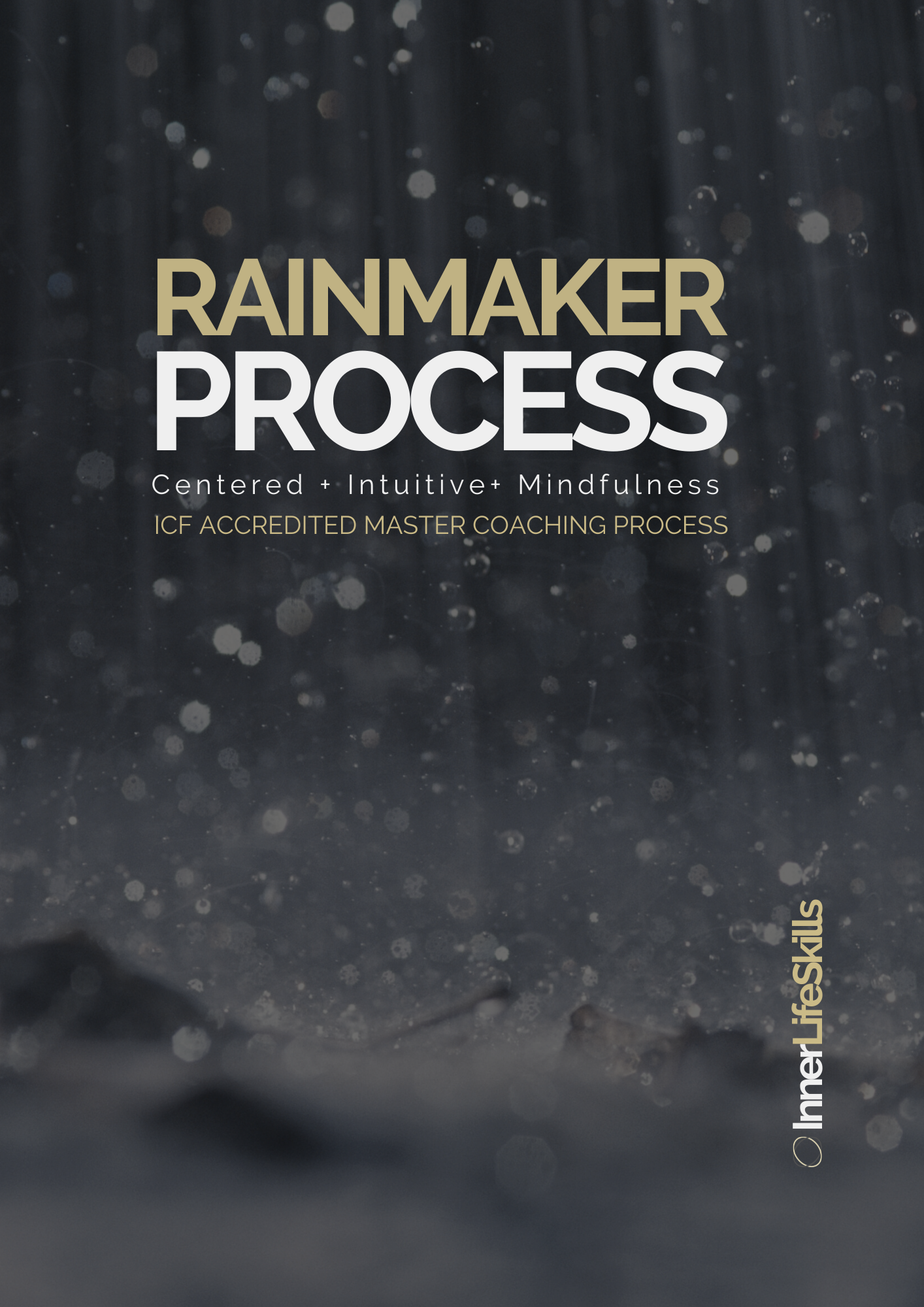 Rainmaker Method
Coach clients to transform inner financial obstacles that may be blocking them from stepping into purpose aligned prosperity.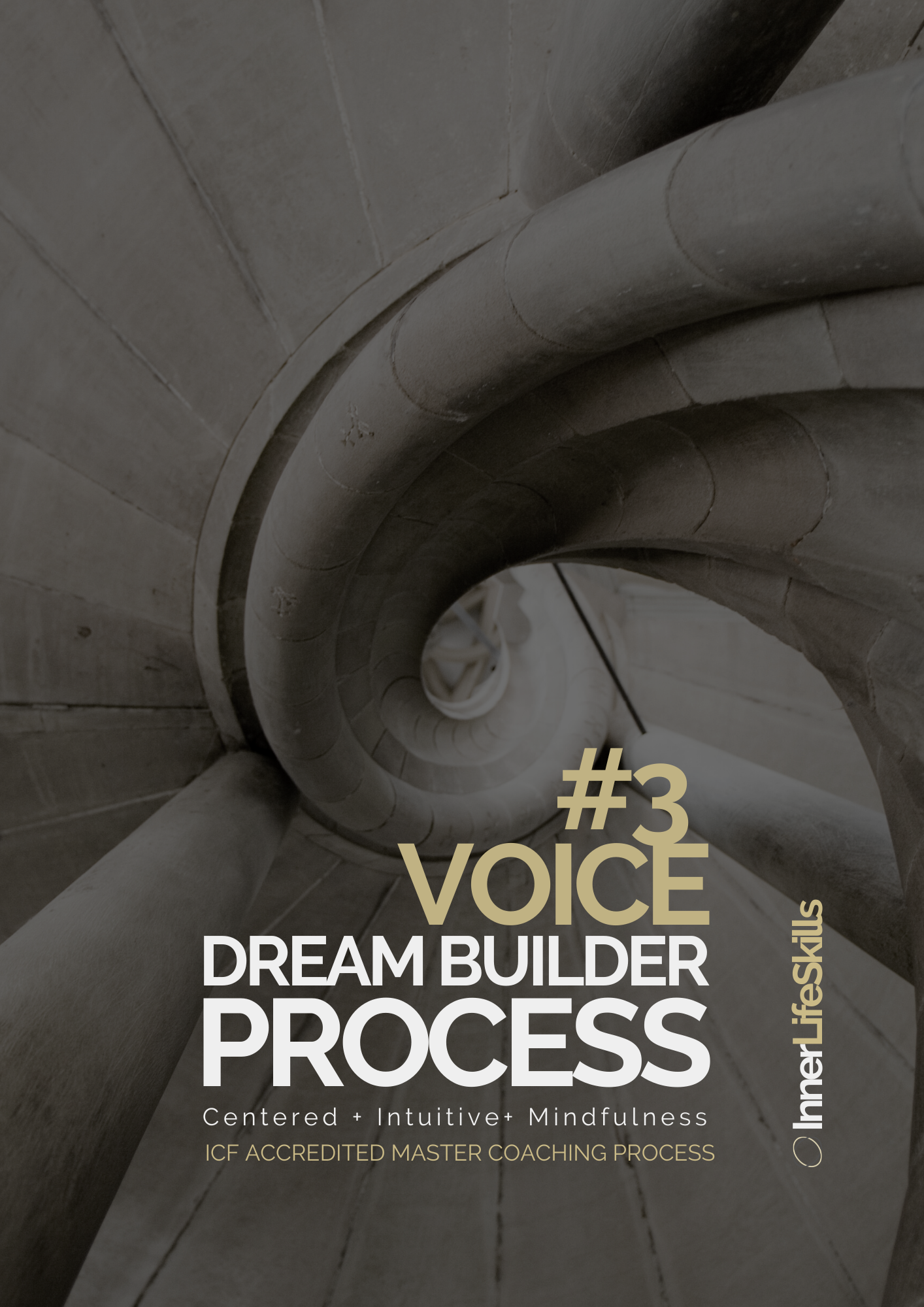 Speaking with Impact
Coach clarity on the voice of the dream - partner with your clients to help them create a strategy to market and speak for their dream.

Online Resources Curriculum + 3 Zoom Classes
Have a sneak peek at the free PREVIEWS.
Give yourself the gift of using the 7-Step Dream Builder to create your own business AND use the same proven process to coach clients to build their dream.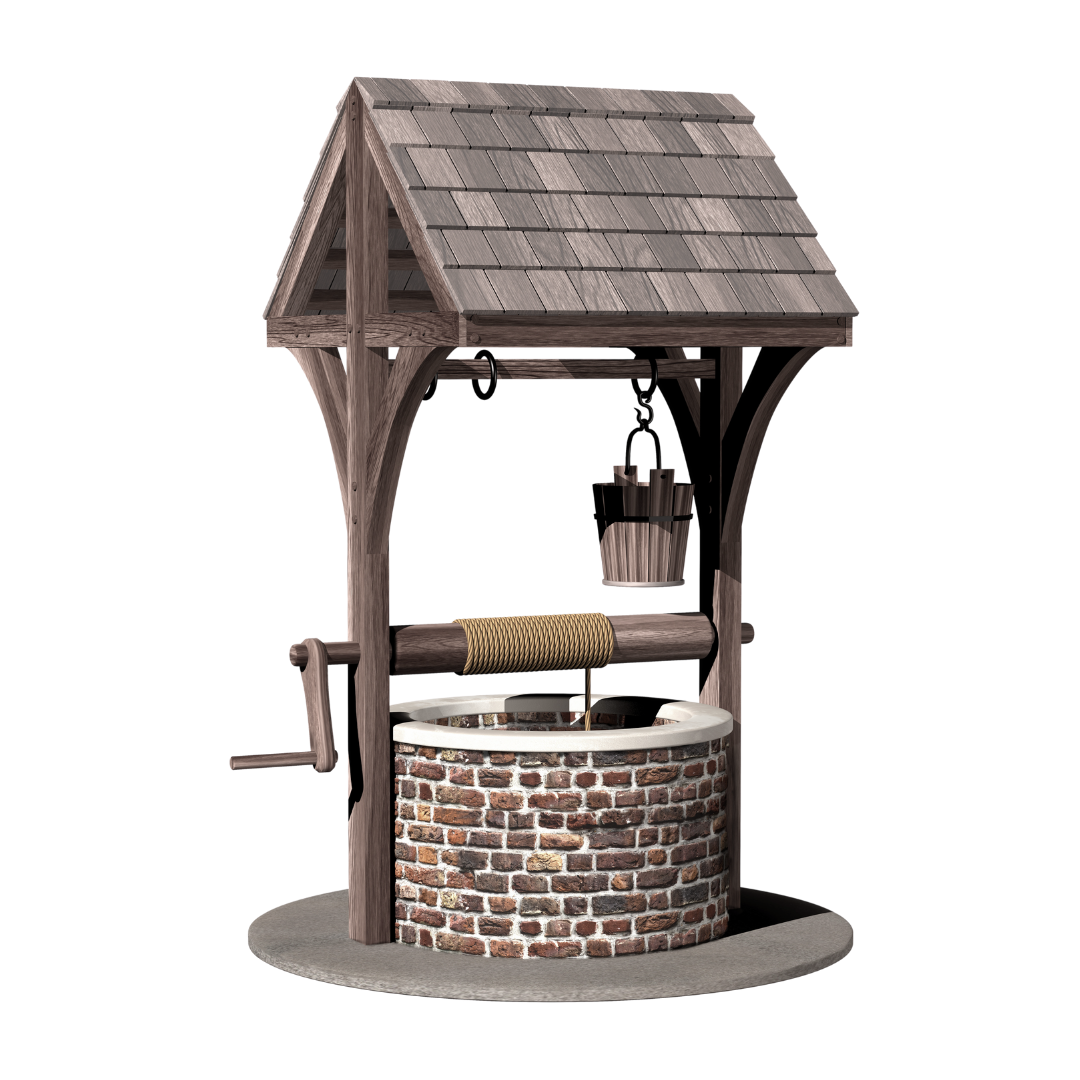 Why InnerLifeSkills


FLEXIBLE STRUCTURES
Use our unique process structures to fast track your learning, then throw away your 'training wheels' to start coaching intuitively and creatively.

MASTER DEEPER THAN SURFACE COACHING
We don't settle for to-do-list surface coaching. Learn to coach at Master levels so you can change lives.
We teach you to build inner wells, transform inner obstacles (procrastination, fear, doubt) and free inner wealth (strengths, purpose, wisdom).

Your Instructors

InnerLifeSkills is here to guide you step by step. You can grow in confidence, competencies and credibility—to make a real difference in the world.
Our faculty are handpicked from the top of their fields. Colleen-Joy (MCC) is the author and Director of InnerLifeSkills.
We care for the environment, have reverence for life and honour our clients as equal partners.
Our clients represent diverse expressions of culture, background, gender, spirituality and nationality. From celebrities to school teachers, professional athletes to CEOs—anyone with a sincere interest in offering the highest level of Master Coaching is welcome.
We are delighted to be your guides on this life-changing journey.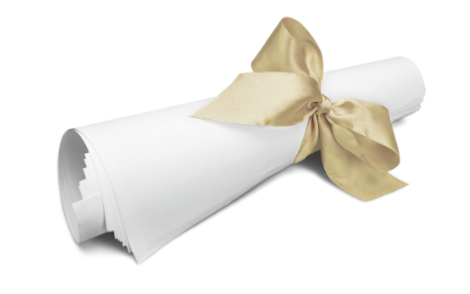 Certification Accreditation
The International Coaching Federation (ICF) is a global organization setting the gold standards for professional coaching. InnerLifeSkills Master Coach program and its short course modules, have been accredited by the ICF since 2012.
Your certificate will state that you attended 11 hours ACSTH/CCE (which you can use for renewing an ICF credential or applying for your first ICF credential).

11 HOURS COUNTS AS ICF CCE + ACSTH:
10 hours Core Competencies

1 Resource Development

9 hours are synchronous (in-class)

2 hours are asynchronous (self-study and practice)
CREDITS TOWARDS MASTER COACH:
This certification course counts as credit towards our InnerLifeSkills Master Coach ACTP highest certification.


Frequently Asked Questions
How long do I have access to my online resources?
After enrolling, you'll have unlimited access for as long as you like - across any device.
How much time will I need for studying?
Full attendance of our weekly 3-hour Zoom classes (for certification). Plus +/- 2 hours per week to practice and go through your online resources.
Do you offer payment plans?
Not for our short courses (3-5 weeks). Only for longer Master Coach Career Path courses.
When can I start earning as a Coach?
Can I teach/train InnerLifeSkills Courses?
Can I use InnerLifeSkills Coaching worksheets in my client sessions?
Yes, with pleasure. Use InnerLifeSkills infographics and worksheets to facilitate coaching exercises and processes with your individual or group clients.
What if I am unhappy with the course?
We would never want you to be unhappy.
 TRANSFERS: 100% Transfers to a different course DATE or a different STUDENT of your choice are accepted with 7-days' notice before your first Zoom class start date.
 REFUNDS: A CANCELLATION FEE of $100 is charged for all cancellations to cover admin and bank charges. A refund is offered within 14 days of purchase, provided that the online course hasn't been viewed or that the first Zoom class has not yet occurred. To apply for a refund please do so in writing by email request to 

[email protected]
When do I get my certification?
After you attend all of your online classes.
What are the program prerequisites?
Participants need to be comfortable communicating in English.
You'll need a high speed internet connection, webcam video and microphone for practical coaching exercises.


What do I do if I need help?
READY TO ENROLL
This course can sell out 6 months in advance, so please don't delay—book early.
Once you have enrolled, we will process your payment via PAYFAST. Use your credit card OR pay via EFT. After successful enrolment you will then have access to your online materials to start building your confidence and coaching competencies. Please allow 2-3 office days.
If there is an emergency and you cannot make these dates, we arrange for your class to be transferred to our next date (we offer 2 of these courses per year and they book many months in advance).
We'll email you your Zoom access login to join and enjoy your online classes.
Want to rather join another class date or need help?
Want a different Country/Currency?
CHOOSE YOUR CLASS DATES BELOW
---
DATE CHOICE MAY
$917
2023 MAY 15+22+29: Dream Builder Coach USA
(Please Check Daylight Savings Time)
18:00-21:00 CAS (Africa/Paris)
9:00-12:00 PACIFIC (California)
10:00-13:00 MOUNTAIN (Colorado)
11:00-14:00 CENTRAL (Texas)
12:00-15:00 EASTERN (New York)
PLEASE PLACE YOUR CLASS DATES & TIMES IN YOUR DIARY



---
DATE CHOICE OCTOBER
$917
2023 OCTOBER 23+30 and NOVEMBER 6: Dream Builder Coach USA
(Please Check Daylight Savings Time)
18:00-21:00 CAS (Africa/Paris)
9:00-12:00 PACIFIC (California)
10:00-13:00 MOUNTAIN (Colorado)
11:00-14:00 CENTRAL (Texas)
12:00-15:00 EASTERN (New York)
PLEASE PLACE YOUR CLASS DATES & TIMES IN YOUR DIARY